Manage all your operations on a single platform
Managing your transport has never been easier. Control and save time at every stage of your operations.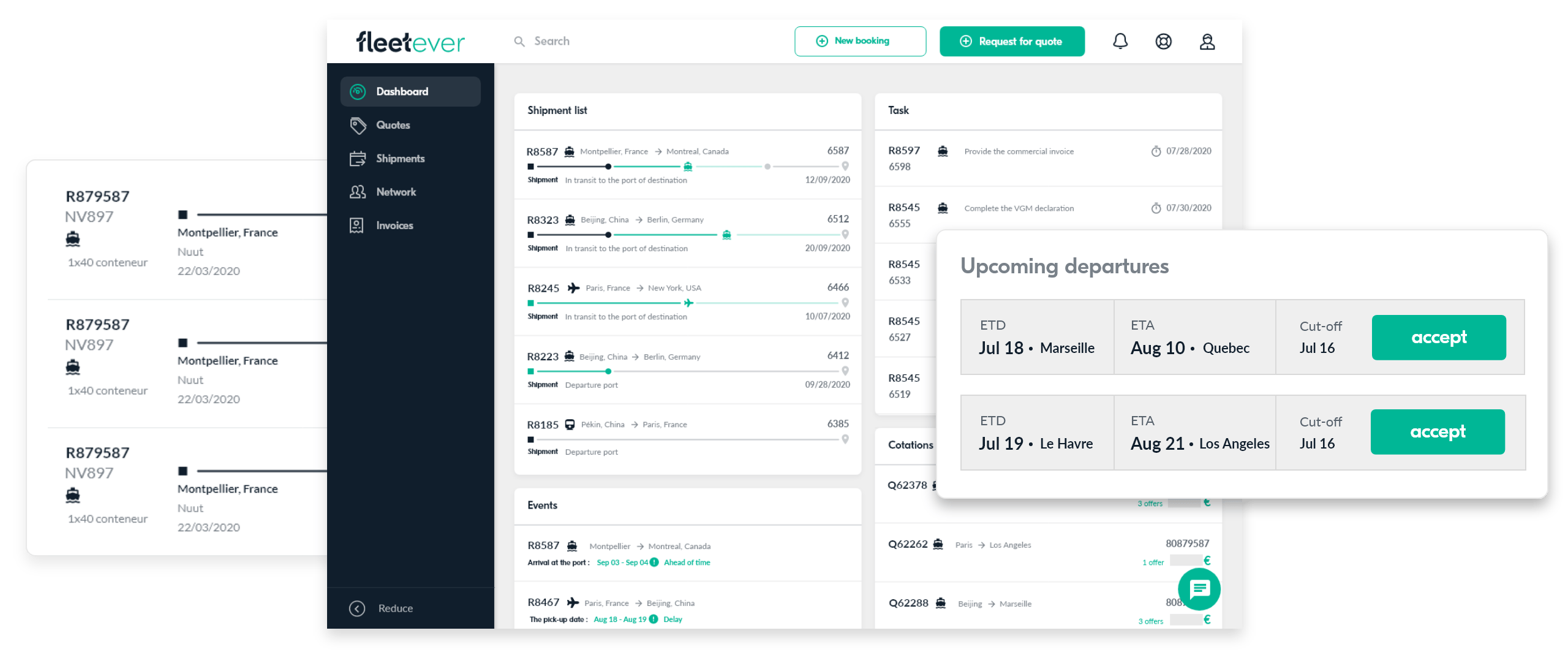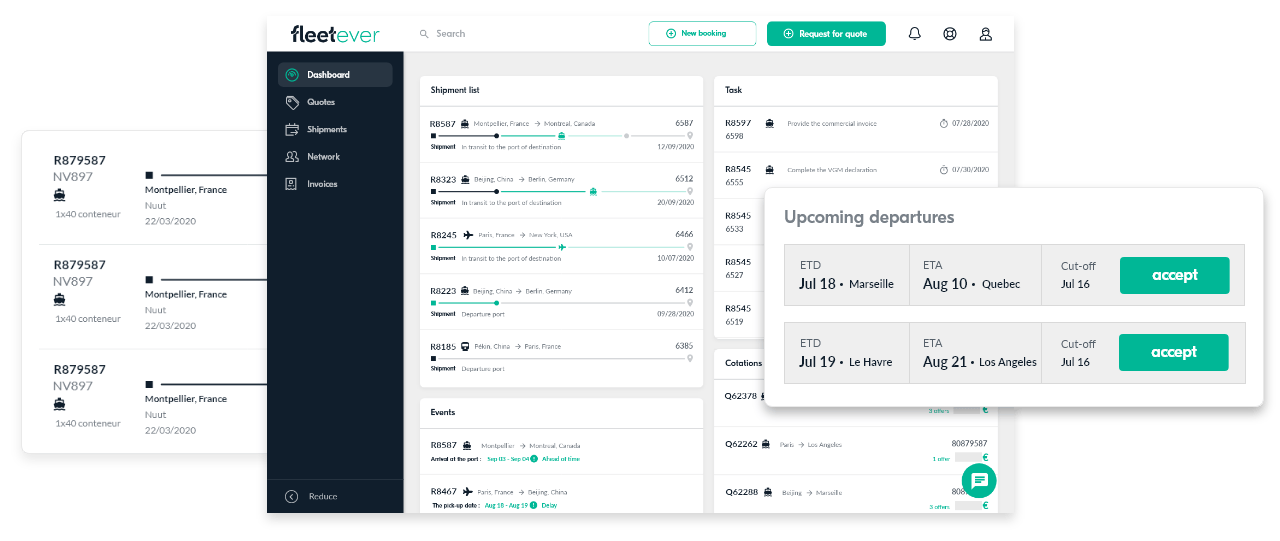 Transparent and simplified management.
Make your transport request in a few clicks. Select your offers, book online, and all this on a simple and intuitive interface.
Fleetever has been designed to help you gain in efficiency. Get and compare offers in real time in a transparent way. No more waste of time.
Our platform enables you to benefit from optimised logistics solutions adapted to your needs.
Air, sea or rail, whatever the type of transport, we have a solid network of partners to offer you the best quality of service at the best price.
Book your transport online in a few clicks. Plan your operations and manage your shipping documents simply on the platform.
The booking of your transport operation is completely digitised on the same interface. Our platform allows you total transparency on your offers and options as well as advanced management of transport documents.
Share your transport information simply with your teams and make better decisions. Communication with your partners is simplified, share and access administrative documents in just a few clicks.
You're no longer wasting time with the administrative management of your transport. Find all your classified documents on your space. Your organisation is simplified and centralised on a single platform…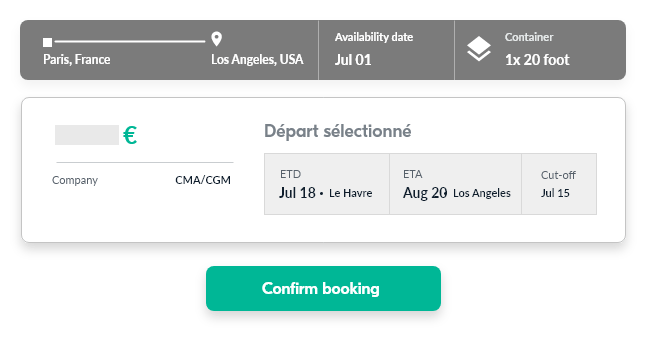 Follow the real-time progress of your transport and be informed of your freight schedule. Tracking enables you total responsiveness for more performance in your supply chain.
Visualise the events of your freight directly from your space. Tracking enables you to be even more responsive in your supply chain and adapt your strategy.
Our tracking solution enables you to follow your transport schedule which adapts to freight events. This gives you an optimal visibility.
Simply improve your supply chain